Macerata: what to see
If you are looking for a great summer vacation be sure to look for beach apartments in Le Marche. The region in the center of Italy that is called "New Toscana", for his wide and high-quality offer of art, culture, nature, beach, food and wine, similar (but not the same) with the most famous region homeland of Leonardo da Vinci, can make your travel to Italy very special.
Spending some days in le Marche can be a great experience that can satisfy different tastes: you will have pleasant surprises if you are looking for relax, for great food, for perfect beaches, towns that are a lot of centuries old, if you want to really enjoy culture, traditions and people of places that you visit Le Marche are the perfect destination.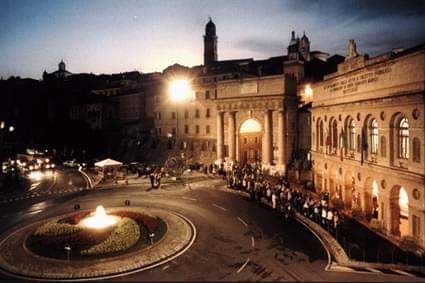 The Province of Macerata can be the first place to start your exploration in this peaceful and beautiful region. Macerata is far from sea just 30 Km, half hour, that can move you from seaside (you have to see Porto S. Elpidio, Civitanova Marche orPorto Potenza Picena) to an ancient world jealously keep between green hills.
The city is very ancient and was founded by ancient Romans, but the "face" that we can see today is mostly Medieval and Renaissance. Every step through these ancient paths and on these ancient stones is worth the time taken: the city is a great example of perfect protection of an ancient heritage. The wall of the XV century still surround the old town of Macerata and inside we can see amazing places like Piazza della Libeertà, the center of the city where moving around we can discover the most typical corners of the city, ancient places like the Baroque Church of San Paolo, the Theater Rossi, the Clock Tower, the City Hall, and the Merchants Lodge (Loggia dei Mercanti), a two tier arcades that is a symbol of the city.
To have an idea of what a foreigner traveler can enjoy and see in Macerata is highly recommended a video made by the independent director David Kong, the video is calledPortrait of Macerata and Kong (born and raised in USA) is a great expert of the region of le Marche, he use to travel across Italy and tell his experience trough photos and videos so, if you want to know what to see in Macerata, his video can be a good step to start discovering the city before your travel.